Puerto Lopez is known for the tranquility of its temperate waters and for the width of its coastline.
From Hosteria Mandála you can take a 2km walk to the northern end of the beach, enjoying the beautiful scenery and the pure, refreshing sea breeze.
Or you can walk into town and watch the fishing activities of the village.
Beaches
Village
Machalilla National Park
The Machalilla National Park covers an area of 50.000 hectares and includes the Plata and Salango islands. It is the only national park with a combination of national, cultural, island and continental influences. It offers the most beautiful landscapes of the ecuadorian coast and includes dry-equatorial and rain forests.
Humpback Whale Watching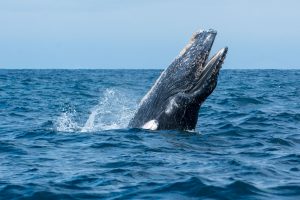 July, August and September are the best months to observe the mating and calving activities of the humpback whales. After five months of feeding in the Chilean waters of Patagonia, the whales migrate 9,000 km northward. Each year, approximately 450-500 whales arrive by mid-june to the coastal waters of the Machalilla National Park near Puerto Lopez. It's common to see them jumping and hear them singing.
By mid-October they undertake the long journey (5-7 weeks) back to Antarctic waters.
Agua Blanca Commune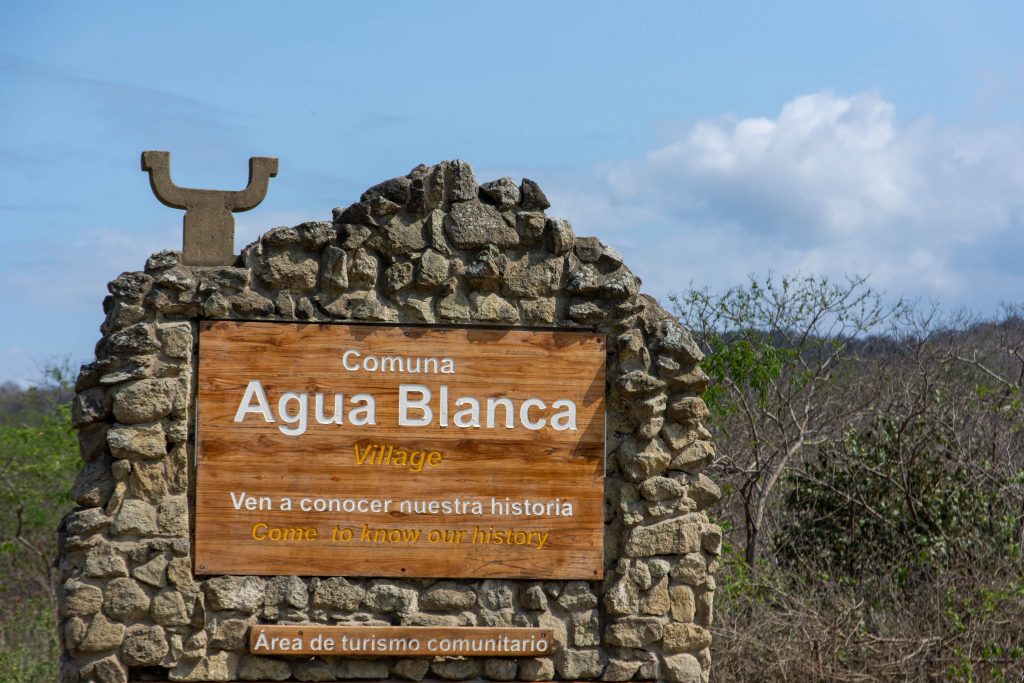 In the heart of Machalilla National Park, 12km away from Puerto López, this village is a great ecoturistic attraction.
Agua Blanca is interesting for archaeology lovers and its dry tropical forest offers wide biodiversity.
The commmunity also organizes hiking or horseback riding excursions to the rainforest of San Sebastian. You can bathe in the sulphurous lagoon. Its water has healthful, curative and rejuvenating properties.
Ayampe River Basin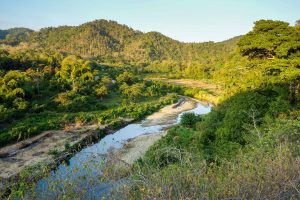 The river Ayampe can be found 17km south of Puerto López. Within this extensive and attractive river basin, you can hike or go by horseback to the villages of Cantalapiedra, Matapalo and Casas Viejas.
The rain forest is home to over a hundred different species of birds, making it ideal for birdwatching.
The beach Los Frailes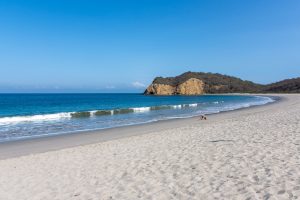 This is the ideal place to swim, snorkel or relax.
In a two hour excursion you can visit various view points and a number of beaches.
With their fine, white sand, warm waters, and breathtaking landscapes the beaches offer the perfect place to relax. Visiting the beaches of Los Frailes is a magic adventure, a natural enchantment you will always remember.
Isla de la Plata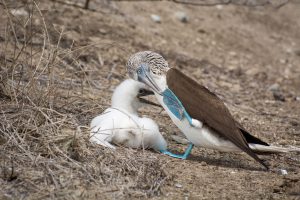 The island is 1,5 hours away by boat from Puerto López and has its own magic, like that of the famous Galápagos islands. There you can see blue footed and masked boobies, frigates, sea lions, coral reefs and fish of various colors.
Isla Salango (Arrecife Spondylus)
Salango, 5km south of Puerto López, is a little fishing village where you can visit an archaeological museum. In the sea you will discover two kinds of reefs: a coral and a rocky reef, both covered by sponges, black coral and aquatic plants.
The Spondylus shell, close to extinction, exists only in this region and is protected by the local fisherman.
Around this mysterious island you can observe more than 250 types of fish, a hundred of which live around the reef.
Rio Blanco & the trek of Bola de Oro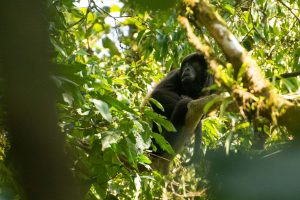 For visitors one of the most pleasant trails.
It starts from Rio Blanco, a village in the Pital community, and goes through a natural paradise with beautiful crystal-clear waterfalls and exuberant vegetation.
A hike or horseback ride into the heart of the jungle, heralded by howling monkeys and many other animals, gives this "Stone Chieftain" route an air of mystery. You can climb up to the highest point in Machalilla National Park : "Bola de Oro" (the Gold nugget) at 800 meters above sea level.