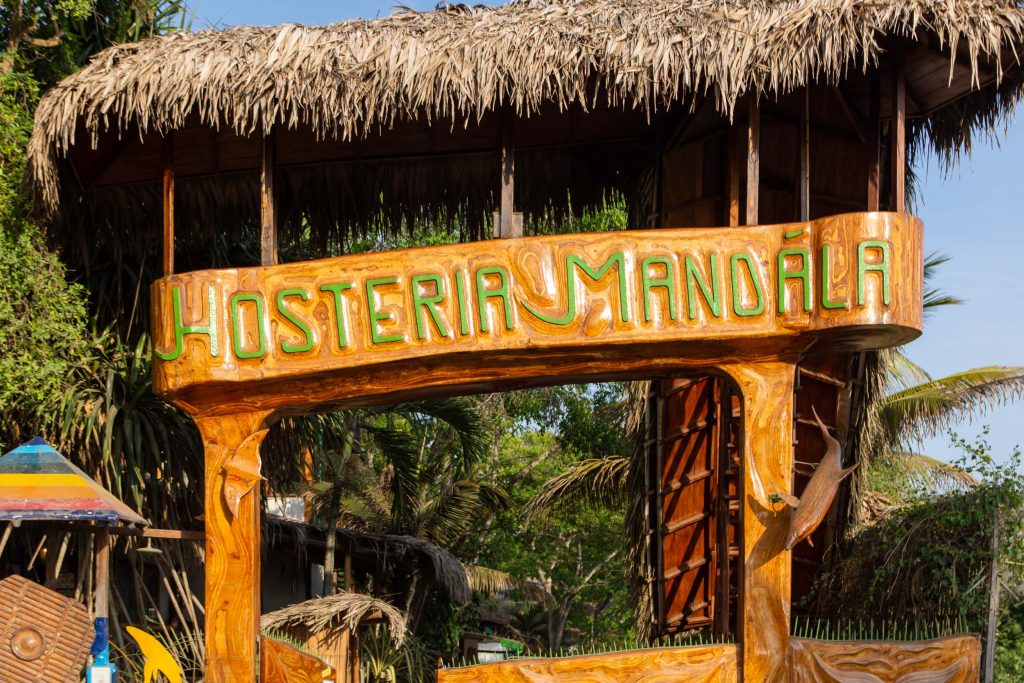 A true oasis in the middle of the tropical dry forest of the Machalilla National Park, Hosteria Mandála is directly in front of the sea.
Apart from beautiful cabins and rooms, we offer our guests rich healthy breakfasts with homemade bread.
We serve also homemade ice cream. We offer tourist information, WIFI internet, games and music room, shade roofs with hammocks, consulting books, book exchange in various languages, laundry service and covered private parking.
Find out more about Hosteria Mandála here.
Mandála and nature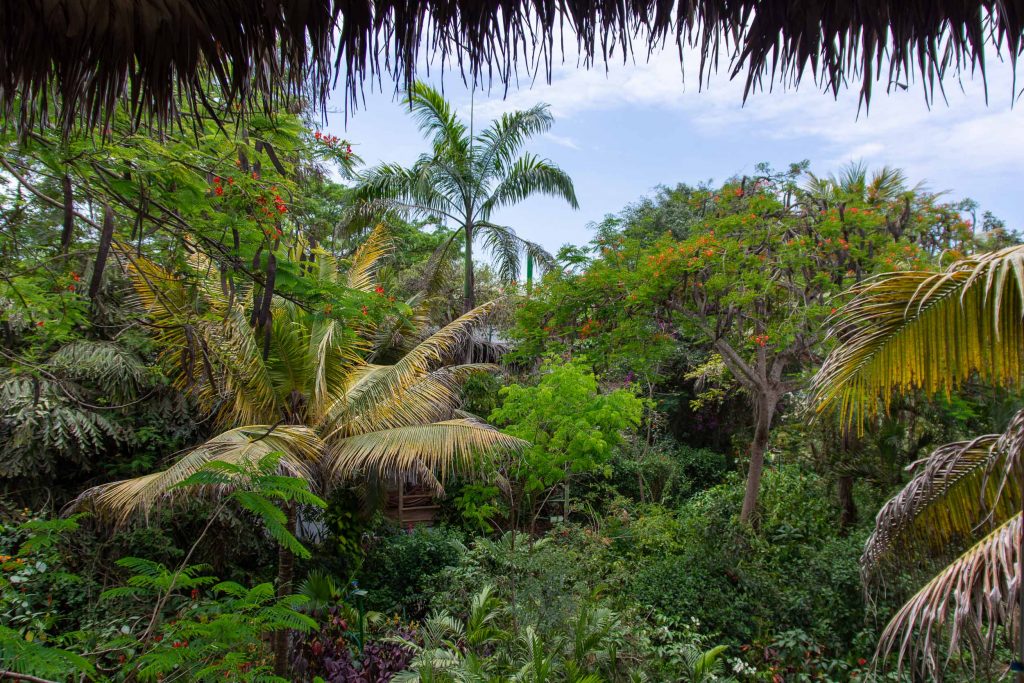 Located in the Machalilla National Park, for us it is important to manage the Hosteria Mandala with awareness and care for the environment. That is why we have implemented several techniques to reduce our environmental impact: waste water treatment, differentiated rubbish management, decalcification of water, compost for the garden, etc.
Beyond managing our environmental impact, we are also a welcoming place for all elements of the ecosystem around us, be it feathers or scales, leaves or petals. We host an abundance of wildlife that you will love to discover.
Our wild guests
The flowers of Mandála
The cactus that sting to the core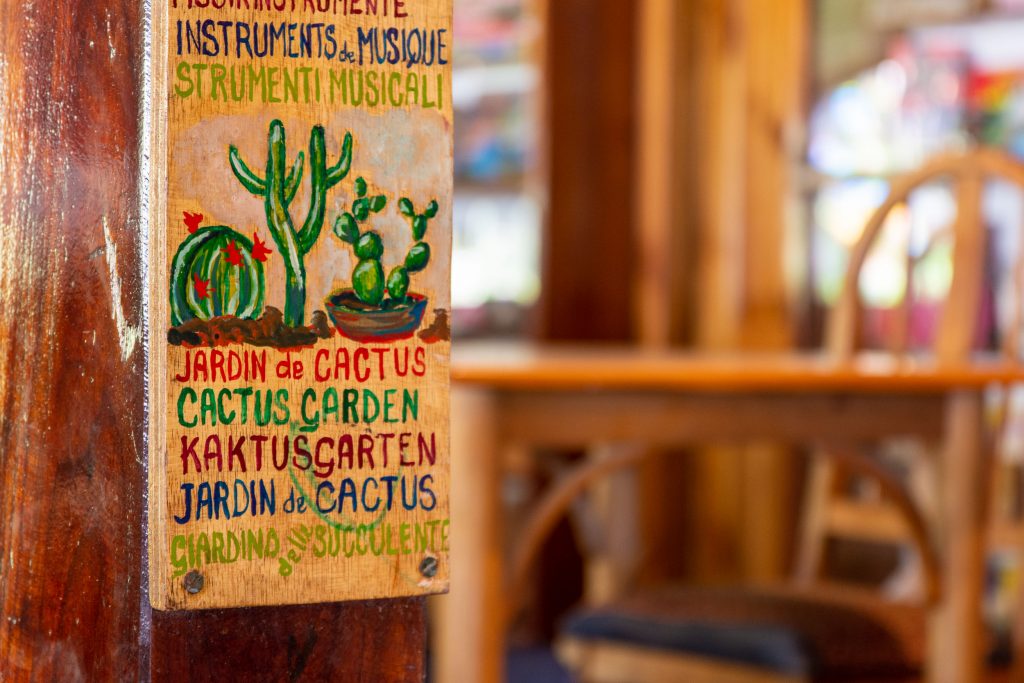 In the main house you will find a cactus garden.
Mandála, art and culture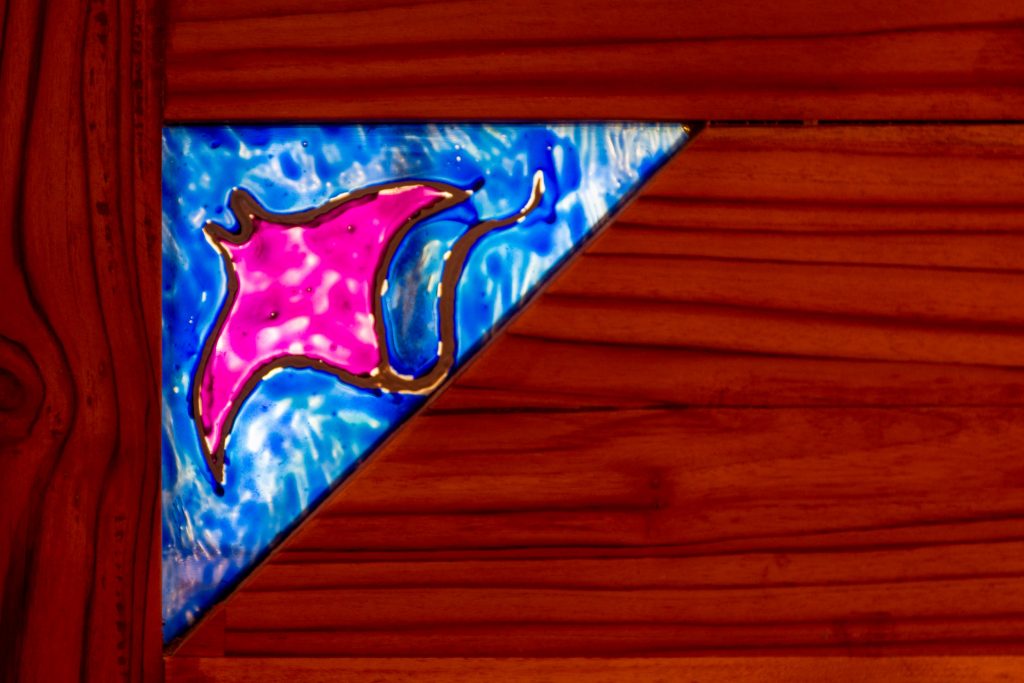 Something that we like, and we like to share, is art in all its forms, that's why we have in Hosteria Mandála several places where you can develop your artistic skills.
Decoration of the hostería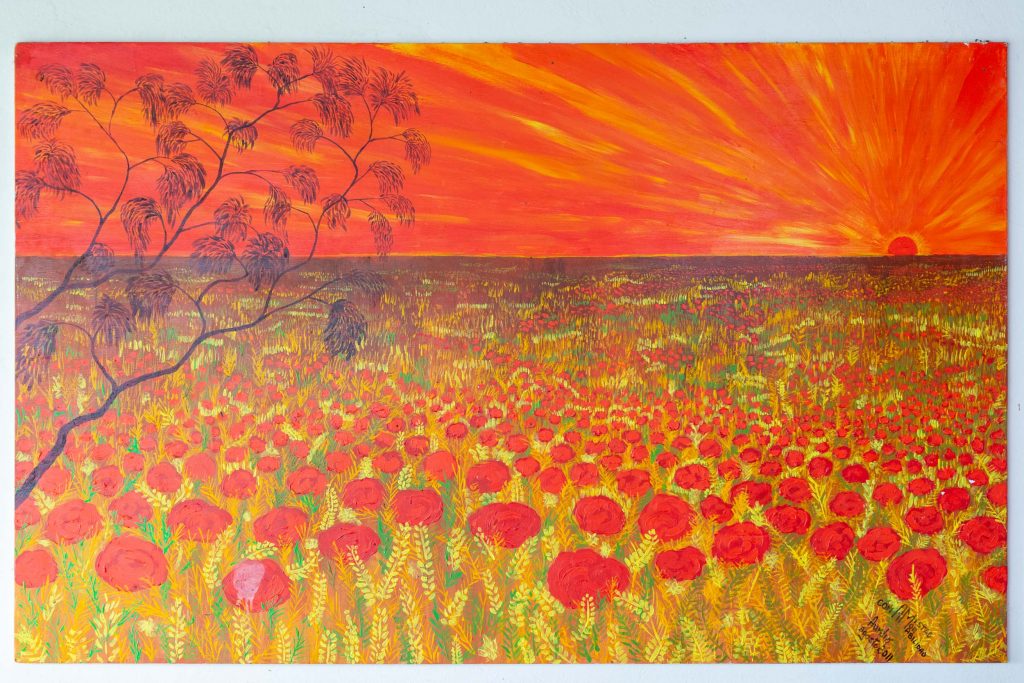 The richness of local, vegetable and marine elements have helped us to decorate every corner of the lodge.
We have collected art and handicrafts from all over the world to diversify our environment.
The spirit of Mandála is the intention to combine nature with artistic elements.
Music room and music instruments
What could be better than the rhythm of the waves on the beach to invite you to play instruments?
At Mandala, we love music and we have a music room equipped with numerous string, wind and percussion instruments, all at the disposal of our guests.
Board games and games room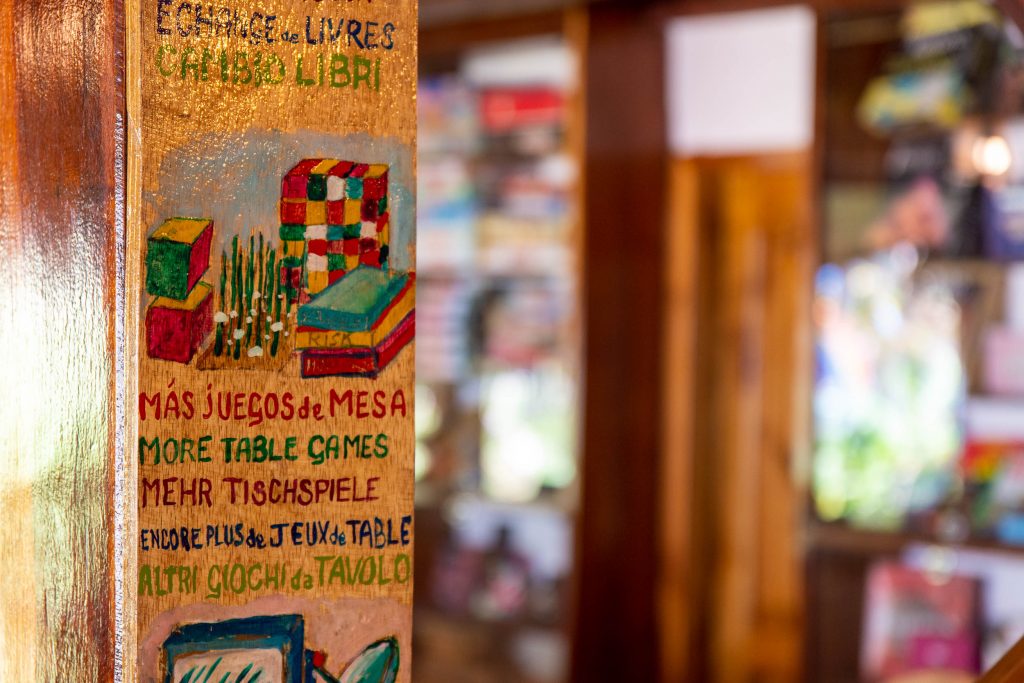 You can find out more about a person in an hour of play than in a year of conversation.

Plato
We have at our guests' disposal an area with billiards, air-hockey, table football, darts, Colombian frog and another room with many different board games in wood and in different languages. This will allow you to share with family and friends and make new ones during your stay.
Book Exchange and Consulting books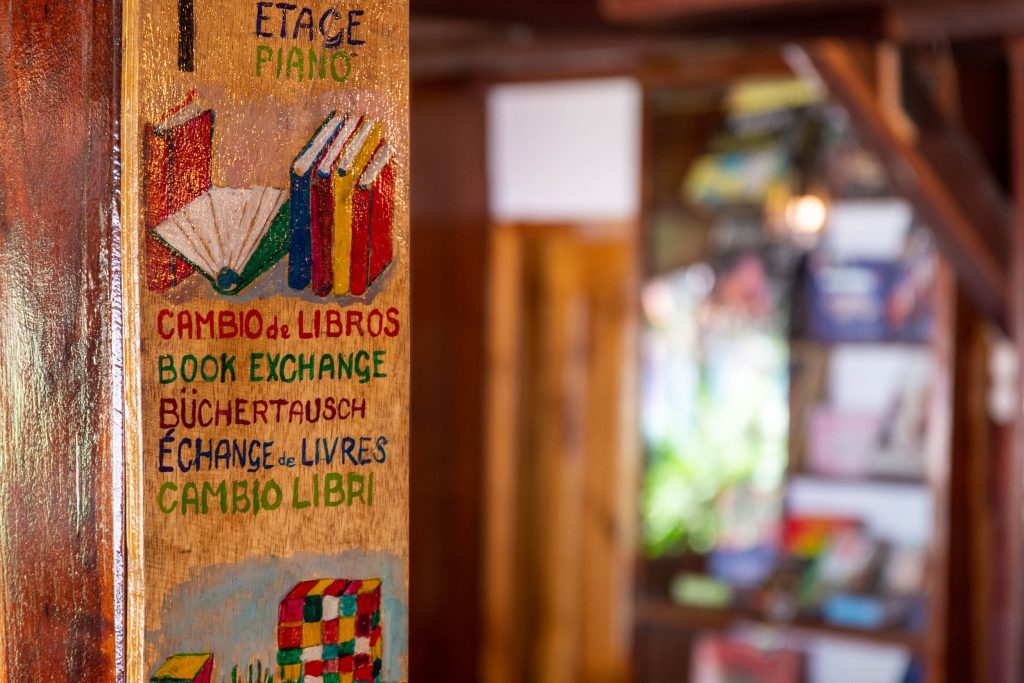 What could be better than enjoying the shade roofs reading a good book lying in a hammock? That's why we have a book exchange – organized in different languages – for our guests.
We also have a library with consulting books on various topics (birds, fish, flora, etc…) and tourist guides of Central and South America.
Art and Nature
Mandála and the beach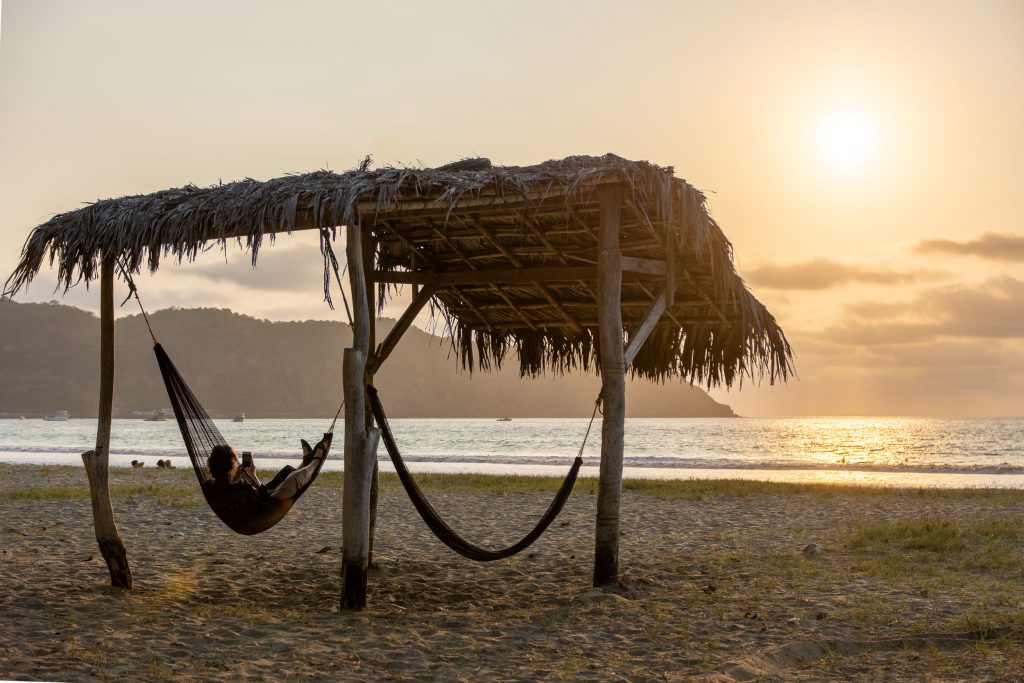 On the palm beach in front of the hostería there are shade roofs, built of natural materials, available for our guests. You can also get hammocks, chairs, beach towels and beach games.
Services in Mandála
How to get to hostería Mandála
Puerto Lopez is on the Pacific coast, on the Ruta del Sol, the tourist road from Guayaquil to Bahia de Caraquez.
By plane from Quito to Manta.
From Manta you can take a bus to Puerto Lopez (3 – 3½hs), or a taxi directly to Mandala (1½ – 2 hs). We can arrange the taxi pick up for you.
From Quito there are direct buses, twice a day, leaving in the morning or at night, taking approx. 8-12 hours. There are direct buses from Guayaquil, Portoviejo and Manta or you change in Jipijapa.
By car it is approximately 8-9 hours from Quito and 3-4 hours from Guayaquil depending on road conditions. You can check the website ecuabuses.com to find out which bus to take to Puerto Lopez.